29/07/2013
Lucifero's illumina il Selfridges Denim Studio a Londra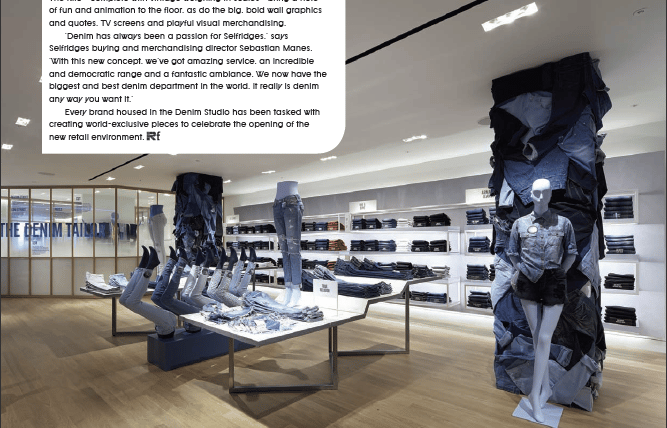 Articolo tratto da www.retail-focus.co.uk
The newly opened Denim Studio at Selfridges London is five times
bigger than the previous denim department and represents an
investment in excess of £6 million. Designed in collaboration with
HMKM, the 2,415 sq m space that formerly housed the children's
department on level three has been conceived to address 'the
specific needs of women looking for the perfect denim fit'.
'It's all about fit and fast,' says HMKM's associate director Paul
Digby, referring to the choice of 11,000 pairs of jeans, the 'denim by
appointment' personal shopping service, the on-the-spot tailoring
and the interactive media tables.
The Denim Studio houses more than 11,000 pairs of jeans from
60 different brands, with services created specifically to make the
search for jeans easy and enjoyable, including a denim tailor,
offering alterations within a two-hour period. Other services ….